The final interview from the Middle East (this time) portraits Alaa al Qammaz. He's driving a BMW E30 and faced a lot of technical difficulties this year. For example, six broken gearboxes.
The mean green E30 features a 1.5JZ full built engine running on ethanol fuel, full fiber body.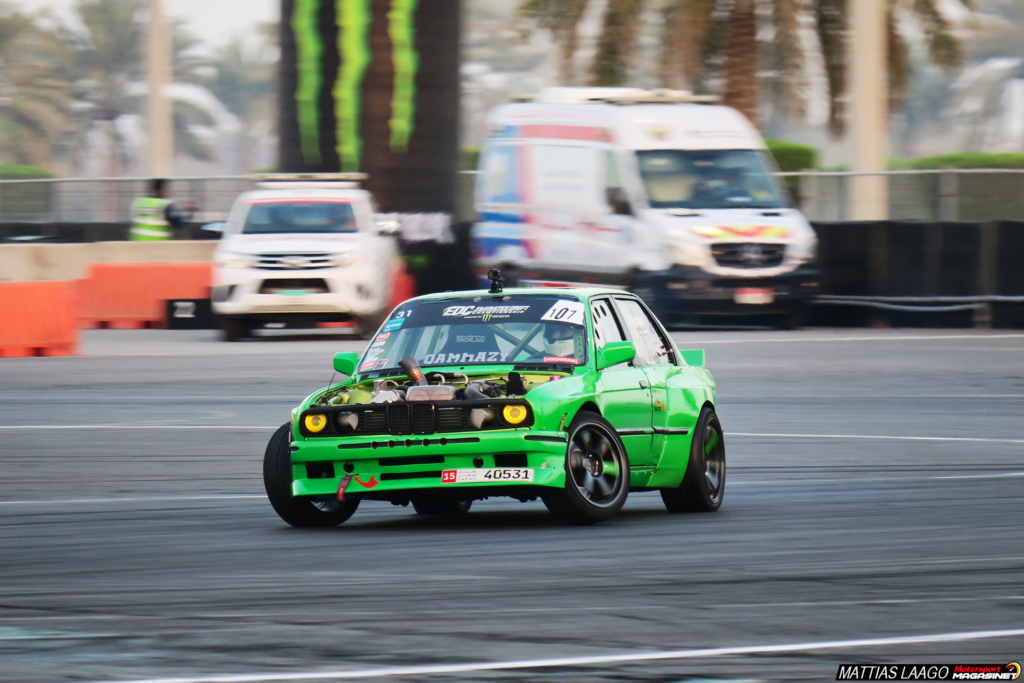 This might be the last episode from UAE but we have more to show you. We have interviews with a FD-driver and a heavy smoker so stay tuned.
Text: Mattias Laago
Foto: Mattias Laago