Nyligen släpptes säsong 3 av den omåttligt populära Netflix-serien Formula 1 Drive to survive, och här kommer några reflektioner.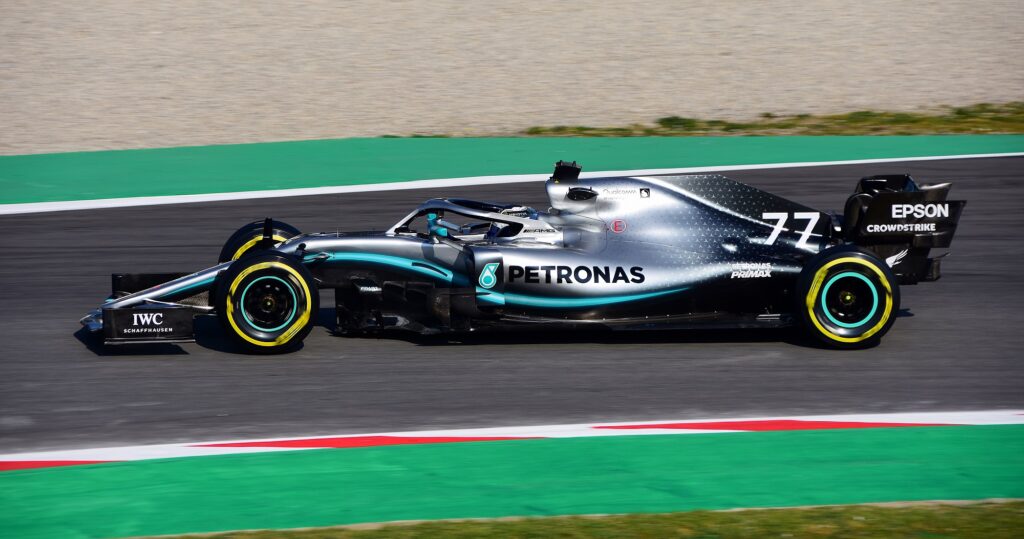 Att Drive to survive har varit ett ovärderligt lyckokort för Liberty media och Formel 1 är inget att tvivla om. Genom att nå en helt ny kategori tittare, som först hittat Netflix-serien och sedan blivit racefans, har man helt enkelt utökat antalet tittare på tävlingarna. Dock finns det en problematik, speciellt med säsong 3.
Serien marknadsförs som en dokumentär journalistisk produkt, det vill säga, den ska visa saker som de var och när de var. Men så är inte riktigt fallet. För oss som ser serien och vissa race är det svårt att uppskatta hur mycket av kommenteringen i serien som verkligen är från kval och race, men Erik Stenborg uppskattade i Viaplay F1 Podcast siffran till ca 98% som INTE är äkta utan pålagt i efterhand för att förstärka eller till och med skapa drama som inte fanns där alls. Det här är ju givetvis problematiskt för den tilltänkta tittargruppen, som alltså inte redan är fans till Formel 1, och därför har svårt att värja sig från den här typen av efterhandskonstruktioner.
Vissa stora saker kan jag också tycka att man hoppar över eller går igenom alltför snabbt, som hela Black lives matter-frågan. Oavsett vad man tycker om själva sakfrågan så var det en manifestation under premiärtävlingen på Red Bull Ring. Mediaintresset kring detta var enormt, men det nämns inte med ett enda ord i avsnittet som nästan uteslutande handlar om premiären, utan endast mycket kortfattat i ett av de sista avsnitten.
En annan sak som jag tycker att man går igenom alltför snabbt är alla turer kring när premiären i Australien blev inställd med extremt kort varsel. Det var en stor sak då och påverkade väldigt många människor, men blev som sagt bara ett kort inslag i serien. Ytterligare en är George Russels inhopp i Mercedes.
Produkten Formula 1 Drive to survive är fortfarande helt briljant och kommer även i år att skapa nya fans för racingen, men den borde snarast marknadsföras som en reklamfilm och inte en dokumentärserie.
Text: Christer Hägglund
Foto: Artes Max, CC BY-SA 2.0