59North Wheels har kört en träningsdag på Malmby, och vi har fått lite rapporter och kommentarer från några som var där.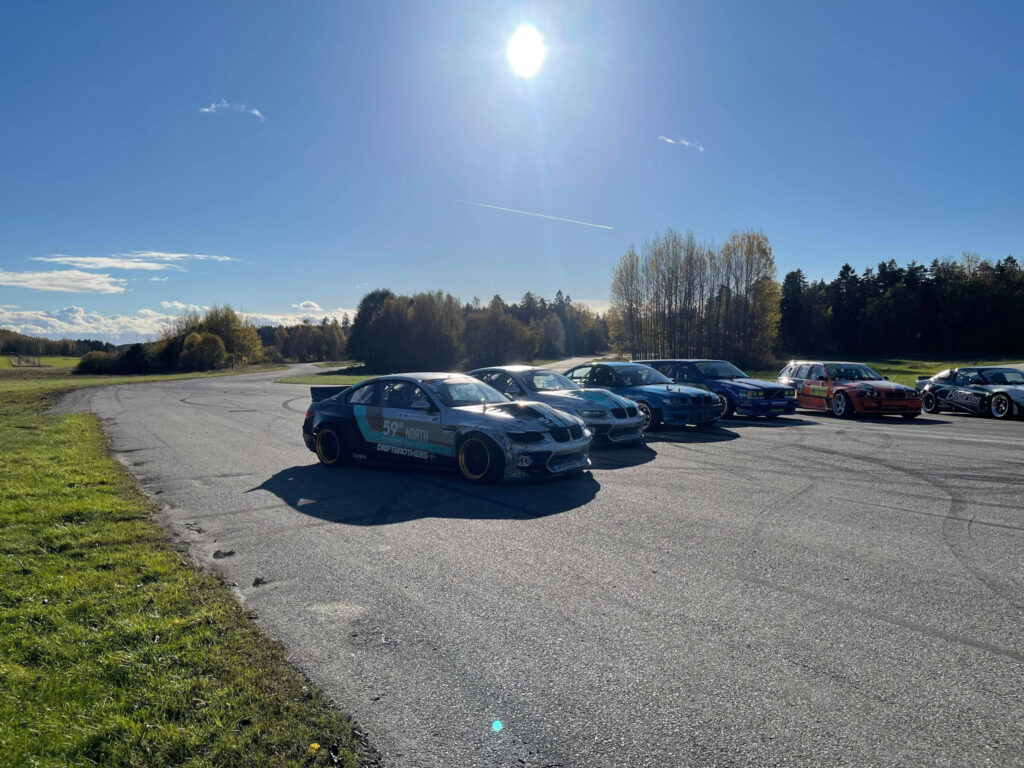 Markus Siverskog, det är du som driver 59North Wheels AB. Vad är det ni har hittat på?
-Vi bjöd in förare som kör på våra hjul och som tävlat i SM/RM/DMEC till en träningsdag på Malmby lördagen den 16 oktober. Trots att säsongen räknas som över, lyckades vi samla 7 bilar som fick köra träning, med fokus på tandem, under hela dagen.
En som var där var Kevin Brunberg. Hur blev dagen för dig?
-Dagen var precis som jag hade hoppats på! Bra väder och mycket sätestid. Sedan var det också utmålade zoner på ett sätt som inte tidigare varit på Malmby, dessa gjorde ett riktig bra flow som krävde bra högerdoja och det blev en maximal användning av området. Sjukt rolig slinga! Kort och gott, en riktigt lyckad och lärorik dag!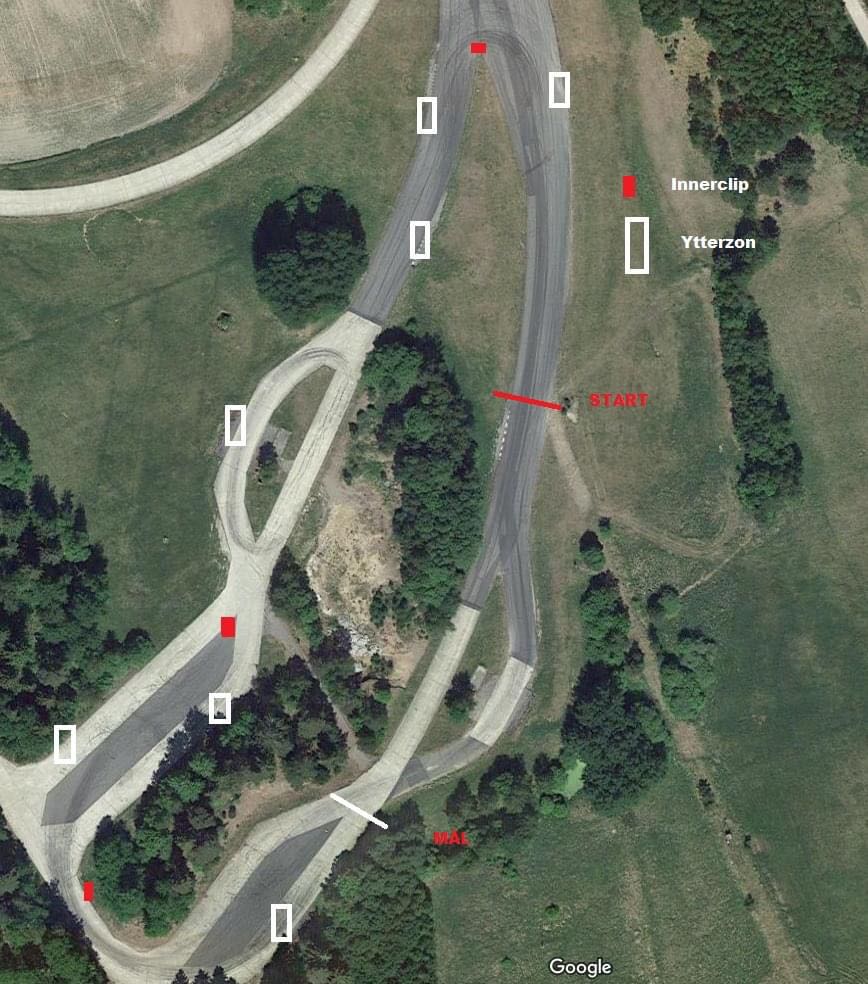 Markus, vilka hade ni på plats för denna träningsdag?
-Vi hade Kevin Brunberg som sagt, Linus Joensuu, Henrik Kåre, Alexander Boström, Victor Joenssuu, Filip Josefsson och Zacke Leppänen på plats, med respektive team. Detta gav rejält med körtid för alla och möjlighet att ha lite körning för sponsorer, familj och liknande!
Alexander Boström körde RM under året, hur skulle du sammanfatta dagen?
-Kanonbra dag! Bra bana, kul med zoner och en start/mål, bra väder och en familjär stämning.
-Vi var på plats tidigt och försökte sätta en slinga som bjöd in till riktigt bra chase men också var tekniskt utmanande, vilket förarna verkade uppskatta, fortsätter Markus Siverskog
Filip Josefsson är årets RM-mästare. Vad säger du om eventet?
-Stort tack till 59North Wheels för inbjudan! Första gången vi var på Malmby och körde, ganska utmanande bana men samtidigt riktigt kul med zoner. Och kanonbra stämning hela dagen, som vanligt i en driftingdepå!
Förutom förarna hade man också besök av Linus Brostedt, känd från Tappad som barn och Life of SWK, som bjudits in av Driftbrothers Sweden för att testa Victors bil. Detta kommer på Life of SWKs Youtube kanal.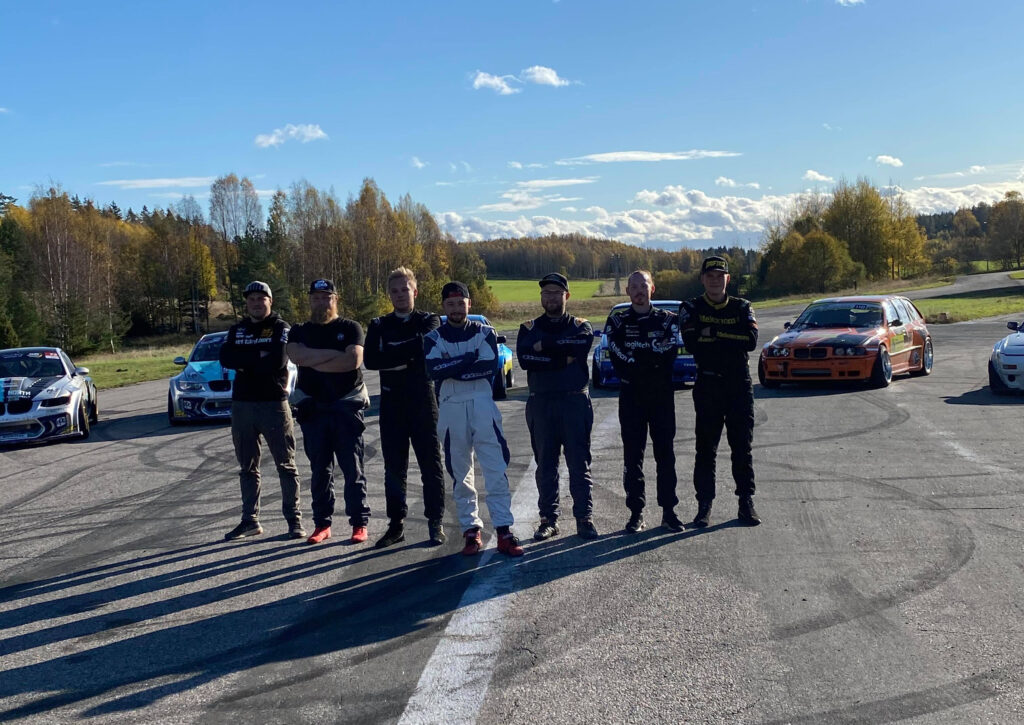 Linus och Victor Joensuu körde Drift Masters European Championship i år och har ett nära samarbete med 59North.
-En riktigt härlig dag som bjöd på allt från grym drifting, gött häng och bra folk. Otroligt bra för utveckling som förare. Stort tack till 59North och hela gänget där bakom för denna dag!
Som avslutning lovar Markus också att släppa massor av material från denna dag på sociala medier, och att det finns gott om det hos respektive förare också!
-Vi ses på banorna igen 2022, efter en allt annat än lugn silly season! Håll ut! avslutar Markus!
Text: Christer Hägglund
Foto: Noah Ahlström, Markus Siverskog