Now it is time to get acquainted with the winner of the Emirates Drift Championship 2022 Ahmad Daham. He is a Red Bull athlete and has been competing both in the Middle East and in Europe.
He won the championship with the smallest of margins. His weapon of choice this season was a Nissan S14 with a 2JZ and the regular drifting attributes. The build time was hardly normal as this car was built during one hectic month.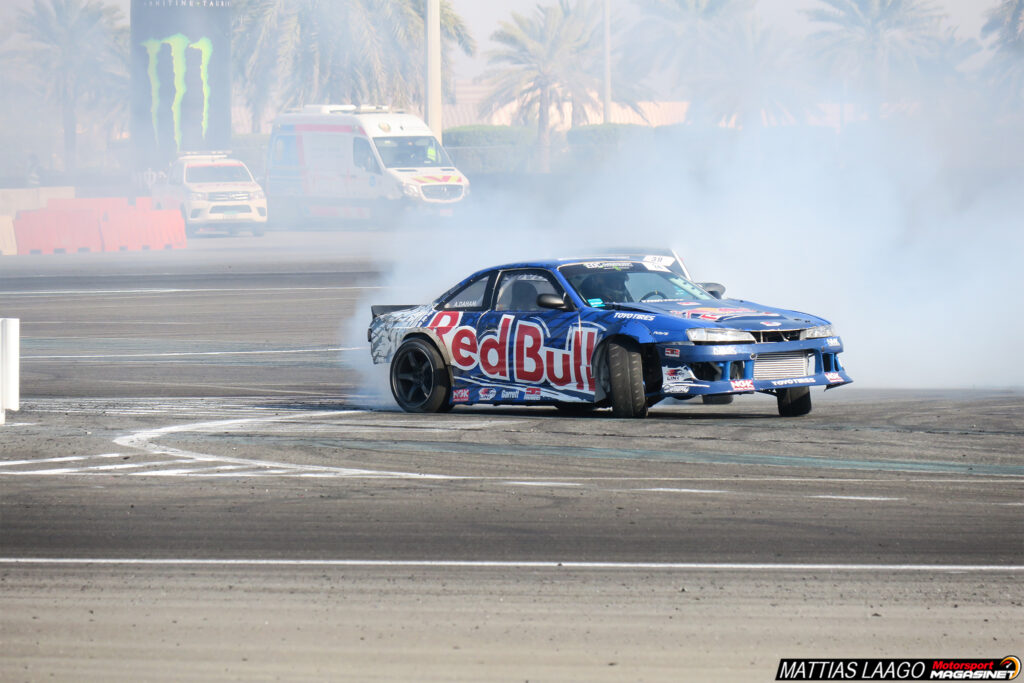 Earlier seasons Ahmad has been seen drifting a Lexus RC F but not really feeling at home in it. This car was not the Katana, the car in which he competed in Goodwood Festival of Speed in June.
Text: Mattias Laago
Foto: Mattias Laago