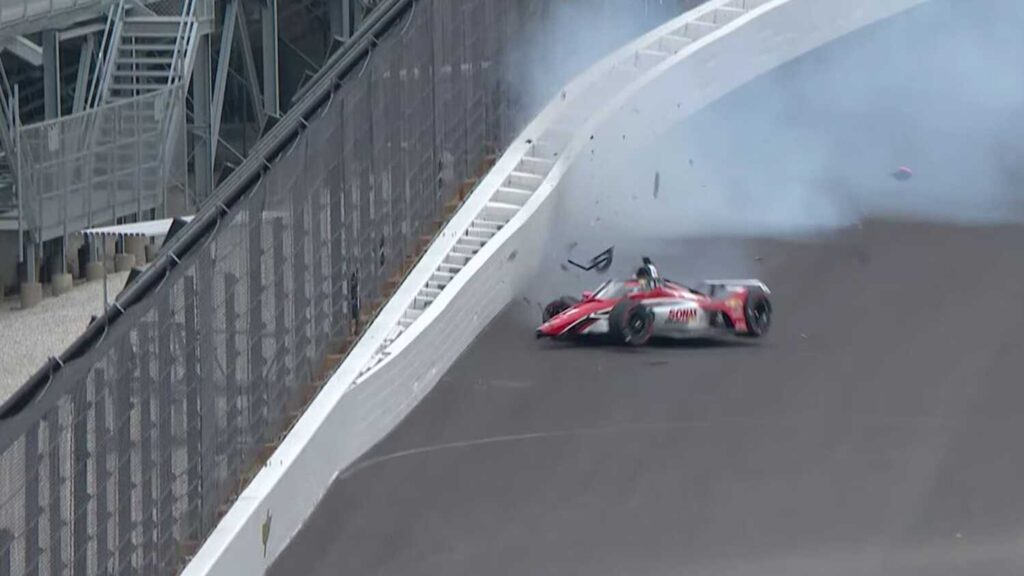 Ed Carpenter Racings Rinus VeeKays Indy-test slutade efter bara några minuter efter att han satte bilen i muren i 1a kurvan.
Årets "Rookie of the Year 2020" hade precis avslutat sitt fjärde varv när han droppade ett hjul på gräset i 1a kurvan och avåkningen var ett faktum. Han hade strax innan, satt ett par varv i skaplig hastighet med ett på 350.095km/h, när bakdelen förlorade grepp som i sin tur skickade ner bilen på gräset i innerkurvan och resten är historia. Bilen snurrade och träffade muren i hög hastighet men tack vare SAFER-barriären så klarade sig Rinus med enbart ett brutet finger.
VeeKay kunde ta sig ur bilen under egen kraft.
"Jag är okej," sa VeeKay. "Handen är lite öm, men jag kan köra igen. Jag är mer ledsen för teamets skull. Vi ville köra så många varv som möjligt. Det var ett väldigt konstigt ögonblick. Det kändes bra i ingången av kurvan, sedan doppade fronten ner. Och då är man bara en passagerare."
Text: Robban Strandberg